REAL ESTATE INVESTMENT IN MAURITIUS
Mauritius, a country with
strong economic attractiveness
An attractive and thriving place for business with an incomparable art of living, Mauritius is the perfect home to the citizen of the world. Mauritius has the most enabling and appealing business environment in the the sub-Saharan African region. Politically stable and fully secured, the island enforces a strong independent hybrid judiciary system based on the French Code Civil and the British legal System. It has strong public and private supporting and collaborative institutions and a working democracy with a free press. Mauritius ranked among the 21 countries considered as "Full Democracy" by the Economist Intelligence Unit in 2022 and is the only country in Africa to be considered as such.

Local labour force is bilingual, often trilingual with English and French being the main languages used together with the native creole. The opening up of the economy has had a favourable impact on the growth rate of the country with increased transfer of technology, knowledge, talents and capital. In its pursuit to become a high-income economy, Mauritius is actively encouraging foreign talents, know-how and investment into the country.

Whether you are an investor, a professional, a self-employed or a retired non-citizen, there are a number of compelling reasons to consider Mauritius as your location for doing business and living. Foreign nationals wishing to work, live or retire in Mauritius may explore various avenues either through the Occupation Permit, the Residence Permit or the Permanent Residence Permit.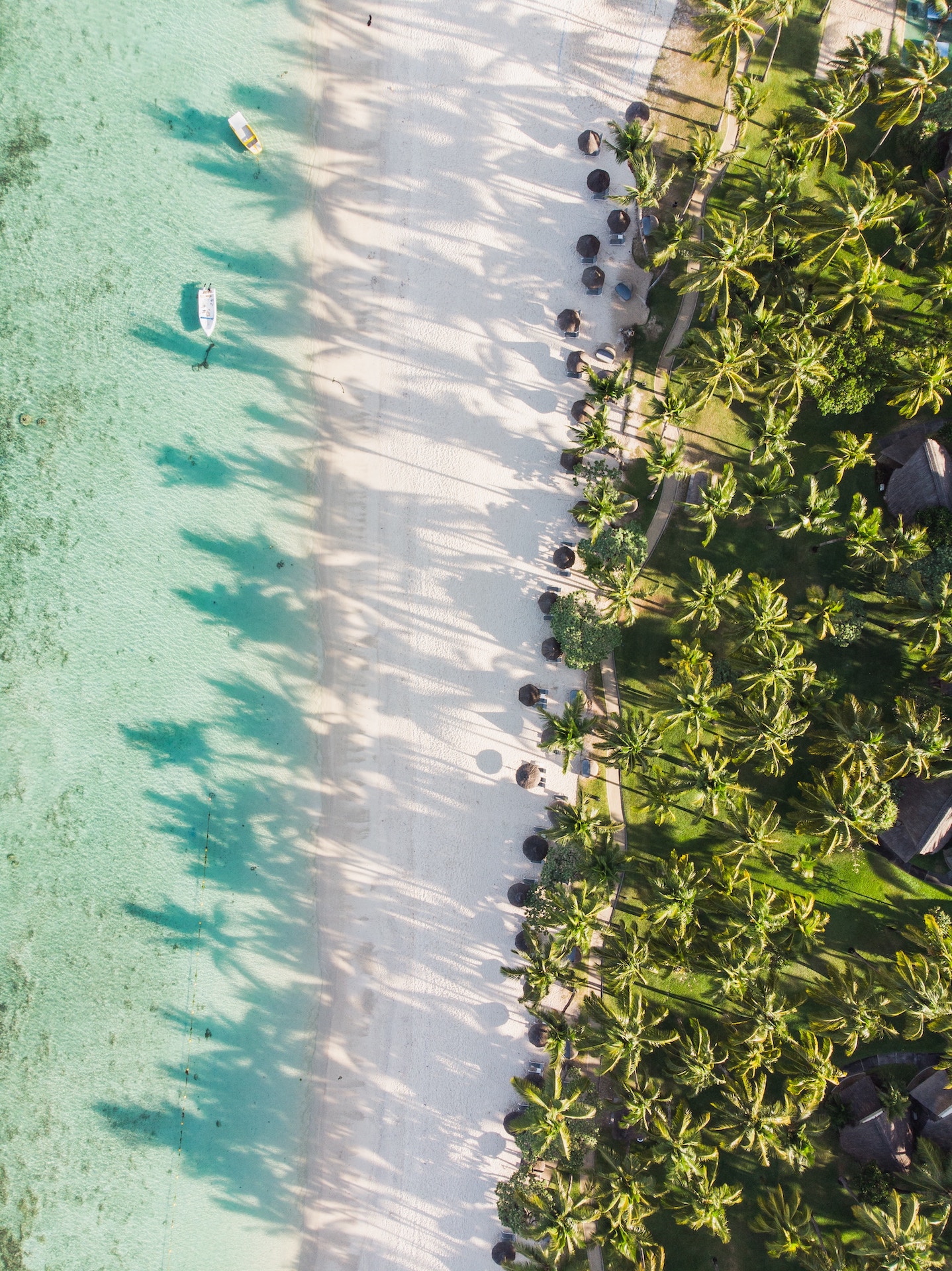 MAURITIUS
Attractive
tax advantages
---
Low income tax
A rate of 5% land transfer tax
No wealth tax
Double taxation agreements with more than 40 countries
Free repatriation of profits, dividends and capital
The Mauritian government has put in place a series of measures aimed at encouraging the international to consider the country as a destination from which to choose to do business, settle and prosper.

The North of Mauritius
North Mauritius is famous for its white-sand beaches, lively villages, and great hotels. More sunny days than anywhere else on Mauritius, the north is the most touristic area on the island. Beautiful beaches such as Mont Choisy which extends from Pointe aux Canonniers to Pointe aux Piments, Trou aux Biches, Grand Baie, La Cuvette & Pereybere.

The main action is along the northwest coast, centred around the lively seaside resort of Grand Baie, a brandy-glass shaped, sheltered bay with an emerald lagoon and the island's best nightlife. Around fifty restaurants now line the 2km coastal road north to Pereybère, once a simple fishing village, while to the south the villages of Trou aux Biches and Mont Choisy. Grand Baie is the departure point for deep sea fishing trips and for boat excursions or catamaran to the islets in the north of Mauritius; Gunners' Quoin, Flat & Gabriel Island.

The northeast coast is less developed, with bustling towns such as Goodlands and tranquil rocky shores from where you can admire the pristine northern islands. Inland, a sparsely populated area is sprinkled with one-street towns such as Pamplemousses, home to a world-class botanical garden and an interactive museum, L'Aventure du Sucre.
Pointe aux Canonniers
Pointe aux Canonniers is situated in the north-western part of Mauritius, the picturesque and quiet village forms a peninsula and is therefore surrounded on three sides by the Indian Ocean. Known for its turquoise water and thick sand, the beach of Pointe aux Canonniers is home to a wide variety of shells as well as fishing spot.

It is renowned for the splendour of its paradise-like nature, its northern islets, its turquoise water, its thick sand. Pointe aux Canonniers beach is home to a wide variety of shellfish as well as fishing grounds. A place where you can also indulge in water sports and seaside pleasures or long walks on the coastal road.

Pointe aux Canonniers offers proximity to Grand Baie, Cap Malheureux, or Mont Choisy, while being far enough away to keep you away from the hustle and bustle. A calm and conducive place to relax and enjoy the beautiful surrounding beaches.

The driving distance from Pointe aux Canonniers to the capital Port Louis is 22 km and 69 km to Mauritius Airport.